In 2010, the company passed the ISO environmental management system, which made a higher step in environmental management. In 2017, the company won the title of the first batch of Ningbo environmental protection model Green factory.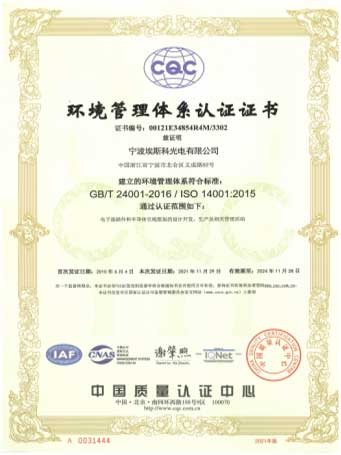 Company Environmental Policy:
Prevent pollution and save resources.
Advocate green environmental protection concept, implement scientific and sustainable development.
The company's waste water discharge, exhaust gas discharge, hazardous waste management, factory boundary noise are in accordance with the requirements of relevant environmental laws and regulations, pollutants discharge standards.